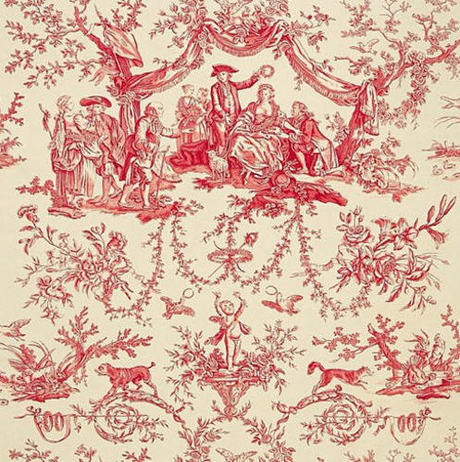 Tuesday is Toile-day!!!
Toile de Jouy (pronounced twal da jwee), originally referred to fabrics (toile) produced in a factory in the French town of Jouy-en-Josas. These cotton prints featuring floral and pastoral scenes were first achieved using hand carved wood blocks no more than 10" large.
Today you will find Toile's on every sort of base cloth, from cottons and linens to silks and even the occasional paper napkin. You'll still find those 17th century European scenes along with the exotic Chinoserie that was popular in the era, but you'll also find more modern patterns with contemporary vignettes.
Typically printed with only one color, ink over the base cloth, some Toiles will have multiple inks creating a more realistic scene. This is a tough one for me, because I tend to be more of a purist when it comes to my Toiles. In some of the more modern applications, I will concede that multiple colors work. I guess to me the inherent classicism of the Toile is in the simple beauty achieved in spite of all the details, reached by using only one color over another.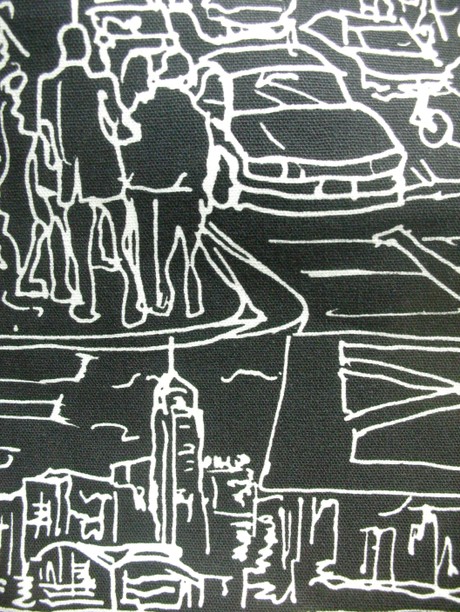 While the Toile is not right for everyone, don't dismiss it out of hand. You may be surprised at what you'll find out there.